Bollywood star Kareena Kapoor lauded Alia's decision to start a family at the peak of her career in a recent interview. Kapoor even termed it as the actress' 'bravest, coolest' decision.
In the month of June, Alia Bhatt announced that she is expecting her first child with Ranbir Kapoor. The actress will be embracing motherhood at the age of 29 and Kareena Kapoor Khan is all praise for Alia.
In an interview with Mid-Day, Kareena said, "I think it's the bravest and coolest decision for Alia. She is promoting her film, looking ravishing as ever. There is no bigger star than her today, and I am not being biased because she is a part of my family. I am saying this because she is a spectacular actor. After delivery, she will go on to do the best of films. She has stood up for the most beautiful [feeling], which is, 'I want to have a child with the man I love.' She wants to experience the most beautiful thing in life, and I love her more for that. I am her fan."
In July 2022, Kareena announced that she is not pregnant with her third child.
The talented actress faced speculation after a picture of her and Saif from their recent family vacation in the UK was widely shared online. "It's pasta and wine guys… Calm down… I am not pregnant," the actor wrote on Instagram as she denied rumours she was expecting.
Saif and Kareena, who married in 2012, are parents to sons Taimur Ali Khan, 5, and Jehangir Ali Khan, 1.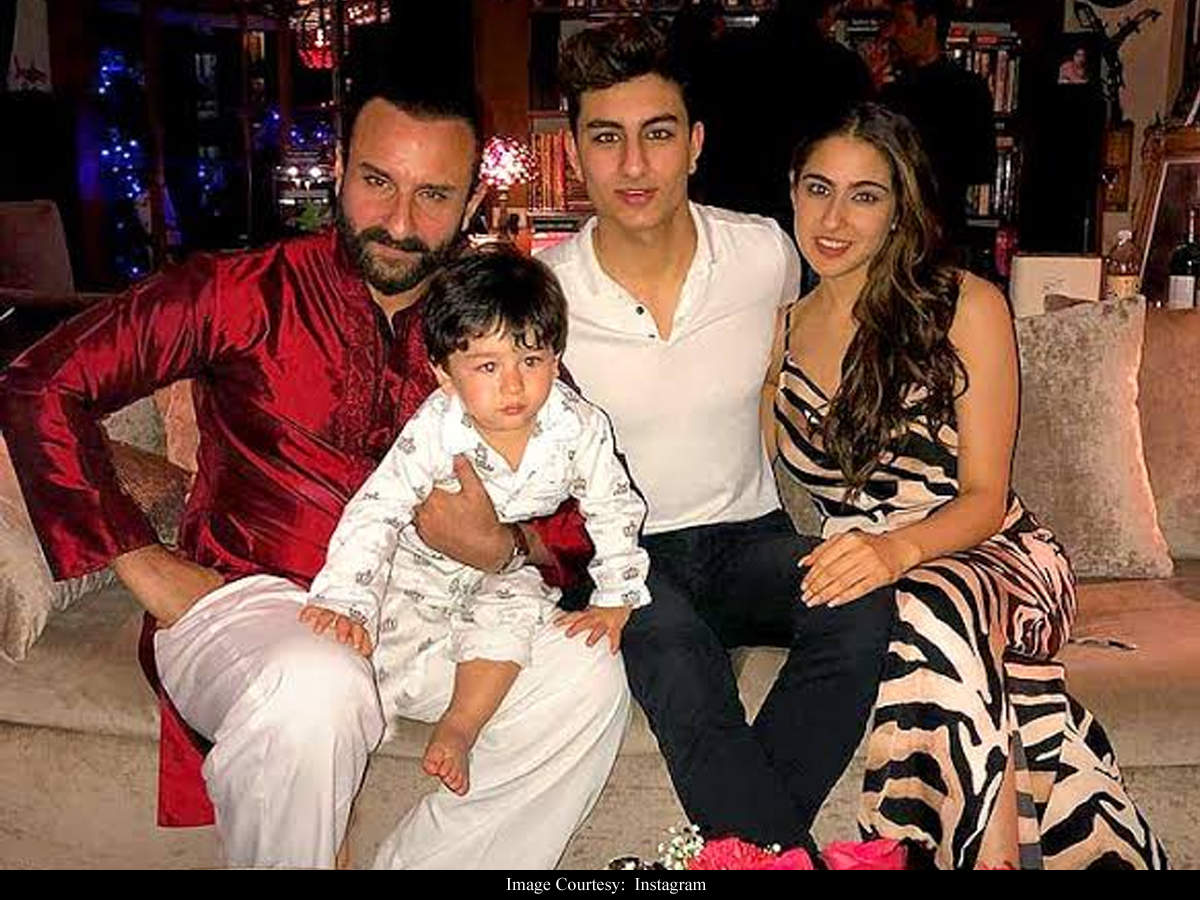 Saif is also the father of actor Sara Ali Khan and assistant director Ibrahim Ali Khan, his children with ex-wife Amrita Singh.
Earlier this year the Kambakht Ishq star hit out at trolls for age-shaming her along with her friends Amrita Arora and Malaika Arora after their pictures from Karan Johar's 50th birthday circulated on social media.
Taking to her Instagram stories, Kareena shared a hard-hitting message to all netizens who keep calling her 'buddhi' in social media comments.
Sharing a screenshot of one such post featuring the word in the comments, the actress wrote, "I keep seeing this on comments! If n when I bother to check, unless it's the one that comes up on top!"
Continuing further and calling out trolls, Kareena Kapoor Khan wrote, "So…. buddhi is meant as an insult?? Cos for me it's just a word.. a word that means old?! Yes we are older.. n wiser… but you, are nameless, faceless, ageless? And so are your folks?!"
The Kabhi Khushi Kabhie Gham actress has had to face online users who keep bringing up her age and call her 'buddhi' or old, time and time again. Seems like, the Heroine star is done with having to put up with this nonsense and has taken to social media to slam all tagging her with such names.
In April 2022 she was trolled on social media for looking old at cousin Ranbir Kapoor's wedding with Alia Bhatt.
Netizens associated her aged looks to smoking and other alleged lifestyle habits.