Entertainment on Sunday, 13 November 2022
Source: www.mynigeria.com
2022-11-13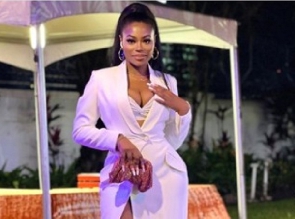 Davido's first baby mama, Sophia Momodu
Davido's first baby mama, Sophia Momodu has spoken about tolerating and being patient towards others.
Remember that Davido left the mother-of-one's footsteps sometime back, after which she shaded her.
Sophia Momodu shared a Snapchat post recently saying that she understands how people face difficulties in life.
She concluded her statement by stating that life can be difficult and that empathy is essential towards others.
"Everyone's really fighting their own battles. I pray God will help me be patient and more understanding with those around me. Life is not easy,"

She wrote.