Private investigators were hired by a network New York-based pro-life pregnant centers to investigate the firebomb attack that occurred at a facility last Juni after what they call an inept federal response.
"They've been responsive but we don't know what they did," Tom Brejcha (president and chief counsel at the Thomas More Society) told Fox News Digital.
CompassCare, which operates multiple pro-life abortion centers in upstate New York announced last week that they were joining forces with the society (a non-profit law company) to hire private investigators to locate those responsible for the Buffalo incident.
Vandals reportedly smashed windows and lit fires in the building's reception room and nurses' office, then defaced the building with "Jane was here" graffiti, an apparent reference to the radical pro-abortion group Jane's Revenge.
Although the pro-life center for pregnancy was able to recover quickly, the perpetrators have not been arrested.
NEW YORK PRO-LIFE PREGNANCY CENTER ALLEGEDLY 'FIREBOMBED' BY LEFT-WING GROUP, INVESTIGATION LAUNCHED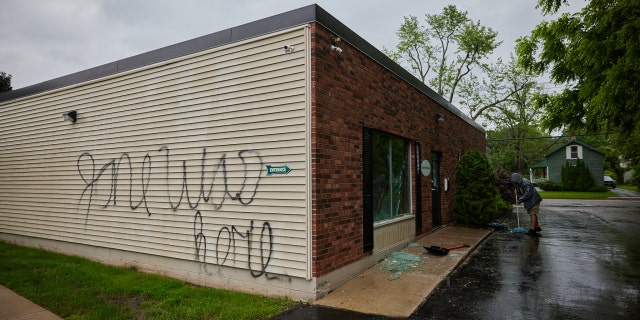 'Under attack'
Brejcha, who claimed that his home was attacked by 40 to 50 masked, black-clad men last July, told Fox News Digital. The investigation now includes all 78 attacks on pro-life facilities following Roe v. Wade's overturning last year.
The lawyer stated that "Alongside CompassCare, and other organizations, we're interested in investigating connections here." "We have security cameras of attackers. We have license plates. We have license plates. We are not just writing letters to editors about it.
Brejcha stated that they want to expose "some of those behind this", and that he is optimistic they will succeed.
He said, "We believe, frankly, we're going to locate the people that require to be talked about and investigated." We'll continue to work with the FBI, local law enforcement and other agencies. But we won't stop there. We will push the issue and push it to get concrete results.
NORTH CAROLINA PREGNANCY CENTER DEFIANT AFTER PRO-ABORTION VANDALISM: 'SPIRITUAL WARFARE'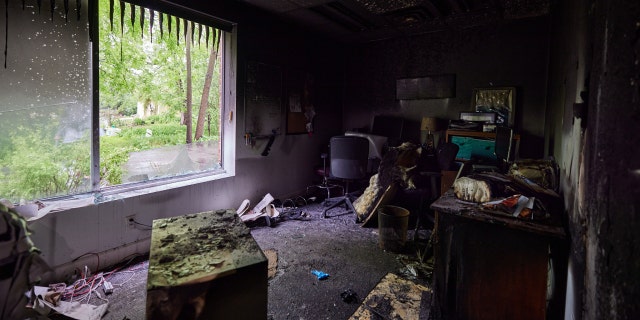 Brejcha pointed out that even though they were working with federal law enforcement they had to sue for surveillance video from the Buffalo attack they gave to authorities. He believes that the Department of Justice has been politized.
He said, "I believe the fact that they appointed proabortion zealots as the head of the special unit within Department of Justice indicates that their focus and energies are in this direction." "And justice here is blind in another sense: It's blind in only one direction. The other direction is where it actively works to inflict injustice against the prolife movement, to intimidate, and shut them down. That's quite clear, I think.
Brejcha said, "We don't mean to be critical about the rank-and file FBI." We rely on them for security. They alerted us to the imminent attack on our house. They were watching the internet. We would like to see affirmative action to bring these people to justice, but that's just monitoring. We haven't yet seen it."
He said, "You have a whole movement under attack and targeted. It is time to take steps to fix that."
LAWYER FOR PRO-LIFE ACTIVIST ARRESTED BY FBI BLASTS 'OUTRAGEOUS ABUSE OF POWER' FROM DOJ: 'PURE INTIMIDATION'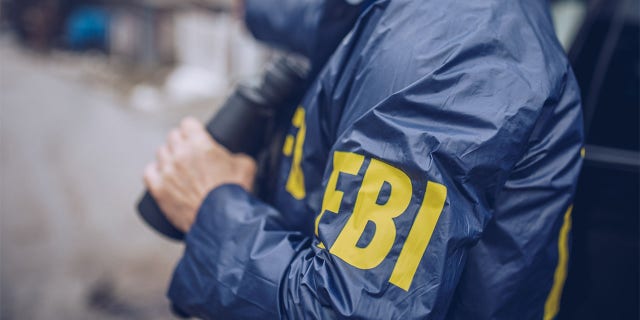 "The FBI continues its investigation into a series of threats against pregnancy resource centers and faith-based organizations and reproductive health clinics across America as well as to judicial structures, including the U.S. Supreme Court," said the FBI to Fox News Digital.
"In general, FBI field office conduct all logical investigative actions during the course of an investigation. This can include offering reward for information. In this case, FBI Buffalo is seeking the public's help to identify the individuals responsible for the arson of the CompassCare Pregnancy Services Center and is offering a reward of up to $25,000 for information leading to the arrest and conviction of the persons responsible for the arson," the FBI said.
'Where's the manhunt?'
Jim Harden, CompassCare CEO, expressed concern about the federal government's attempts to bring the attackers to justice despite an offer from the FBI for a $25,000 reward.
Harden stated that his journey to the pro-life movement started when he was born in Milwaukee with a contraceptive device around his wrist. This was at the request of a "respected abortionist". He would later study the ministry and convert to Christianity with his parents.
Harden said that it's difficult to determine if FBI agents are honest when they say, "I'm Catholic and I really want these criminals to be brought to justice. They only did it after they were subject to tremendous pressure from the media, politicians, senators, and congressmen.
PRO-LIFE PREGNANCY CENTER CEO SLAMS DEM SILENCE AFTER ALLEGED FIREBOMBING, CALLS IT A 'HATE CRIME'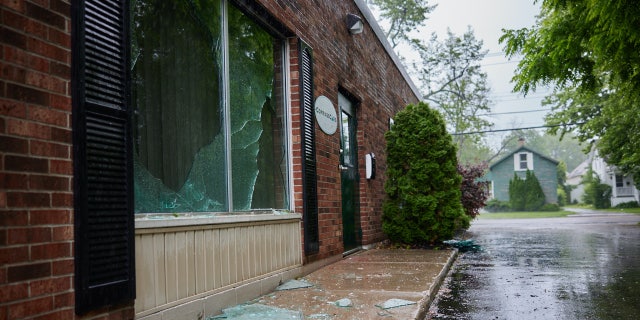 "What it appears is that they have made decisions regarding how they allocate investigative resources, but they have not allocated," he said. "They have committed 78 serious violations of the FACE Act against pro-life organizations that are specifically targeted at them. They are hate crimes, we know that. They meet that definition. "Where's the manhunt?"
Harden did not want to talk about the details of their investigation but stated that the manhunt should be worldwide in scope given the "disconcerting" things he claimed they have discovered.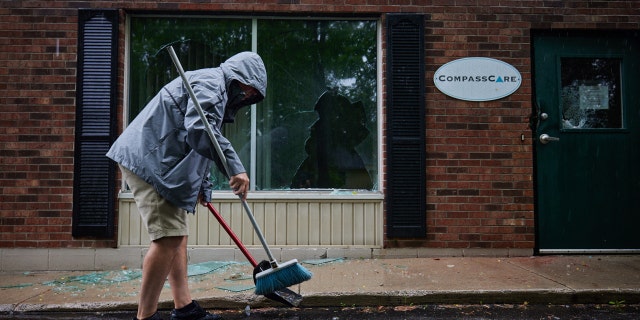 He stated, "It does appear that this isn't just a grassroots movement pro-abortion," It seems much more organized. Evidence points to possible links to Europe and to transgender groups as well as anarchist and transgender movement connections.
Harden speculated, "My speculation is they'll make an arrest, and they'll have the ability to draw a straightline from Jane's Revenge, the pro-abortion terror group Jane's Revenge with government bad actors, including federal and state law enforcement, and the DOJ and proabortion politicians in control of the Democratic Party."