Carrie Underwood wears many hats. The American Idol winner is best known as a singer and a songwriter, but she's also a mom. Together with her husband, Mike Fisher, the "Before He Cheats" singer has two kids. Her eldest son, Isaiah Fisher, was born in 2015. The family grew to four members a few years later when Jacob was born. Underwood is open about how much she loves being a mom, but it can sometimes be difficult for the Grammy winner.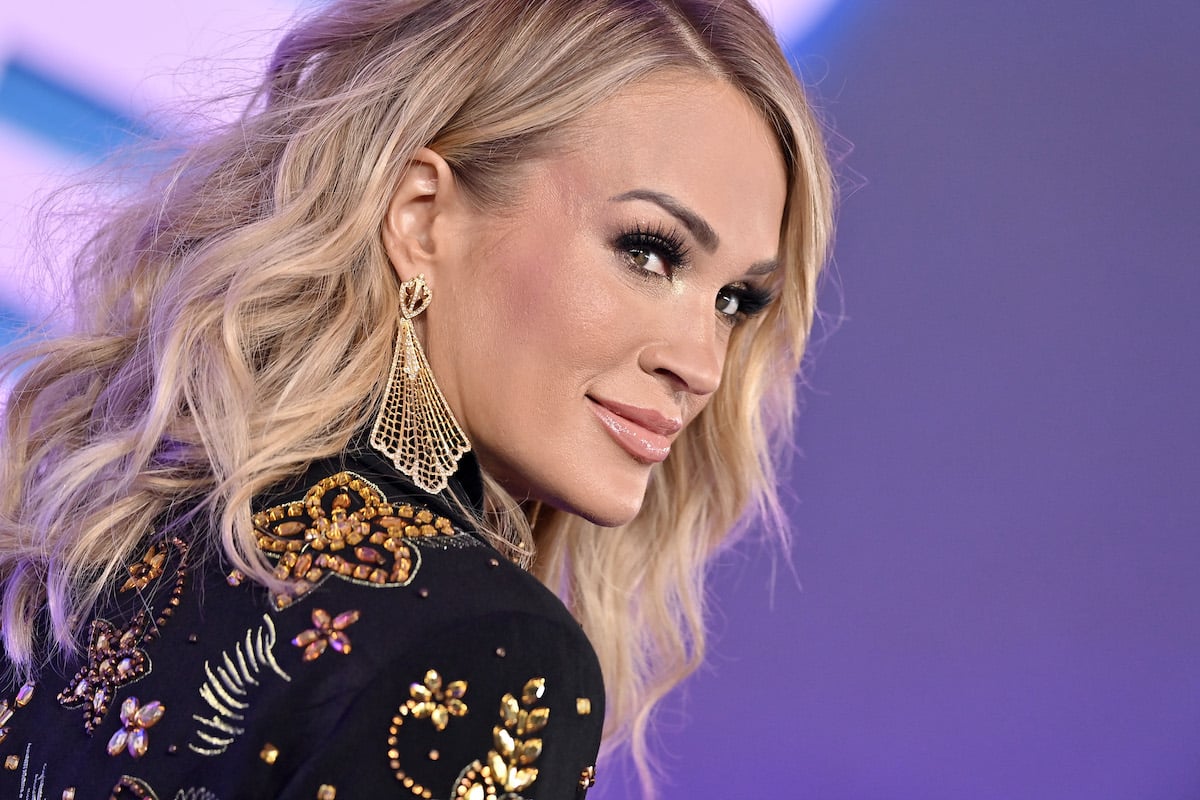 Carrie Underwood brought one of her children on tour with her
Underwood has a busy life thanks to her fame. For the country singer, performances and touring are a regular part of her life. Her family is often on the road, which means she travels quite a lot. The "All American Girl" singer admits that she occasionally feels guilty that her kids get swept up in her hectic lifestyle. Though she's got an impressive net worth, she assures her fans that her lifestyle isn't always as alluring as it may seem.
The 'American Idol' winner has a hard time accepting help with raising her kids
"Accepting help is hard for me, but I'm learning," Underwood told Redbook mag about mothering her firstborn son back in 2016. "Sometimes I feel guilty that this is my son's life: We live on a bus, and we're in a hotel room, and sometimes we're in the middle of nowhere and it's not so great. It's not all glamorous."
Underwood and her husband are blessed to have additional help with their children. The couple hires a nanny, especially during busy times. Underwood admitted that she sometimes feels guilty about using her nanny. "We have a nanny who helps out, especially when we're on the road," the songwriter admitted. "But I'd feel guilty asking someone to watch him at home while I run to the grocery store."
Underwood was worried about how her husband and she would adapt to parenthood after she became pregnant for the first time.
Things changed for Fisher and Underwood when they had their second child. Like most parents, they adjusted to their new life. And worrying about how their lives would shift certainly wasn't a new feeling for Underwood. In an interview with Underwood, she said that she had wondered about motherhood before becoming a mom. The songwriter needed to be able to trust in her faith to get over her fears.
"You make it work," Underwood shared about figuring parenting out. "When I was pregnant, I thought, 'How am I going to go on the road? How am I going to keep doing my job?' I had to just give it to God and stop worrying about it. Sure enough, we figured it out."