Tim Van Schmidt | New SCENE
After recently watching the 2020 documentary "Zappa", directed by Alex Winter, an old inspiration has become new again. This is the music and vision that Frank Zappa, guitarist, composer, bandleader, has created.
Here's my own Zappa "documentary":
I'm riding in the car with my brother in Phoenix in 1967. The radio is on, and strange music is coming from the tiny speaker located in the dashboard.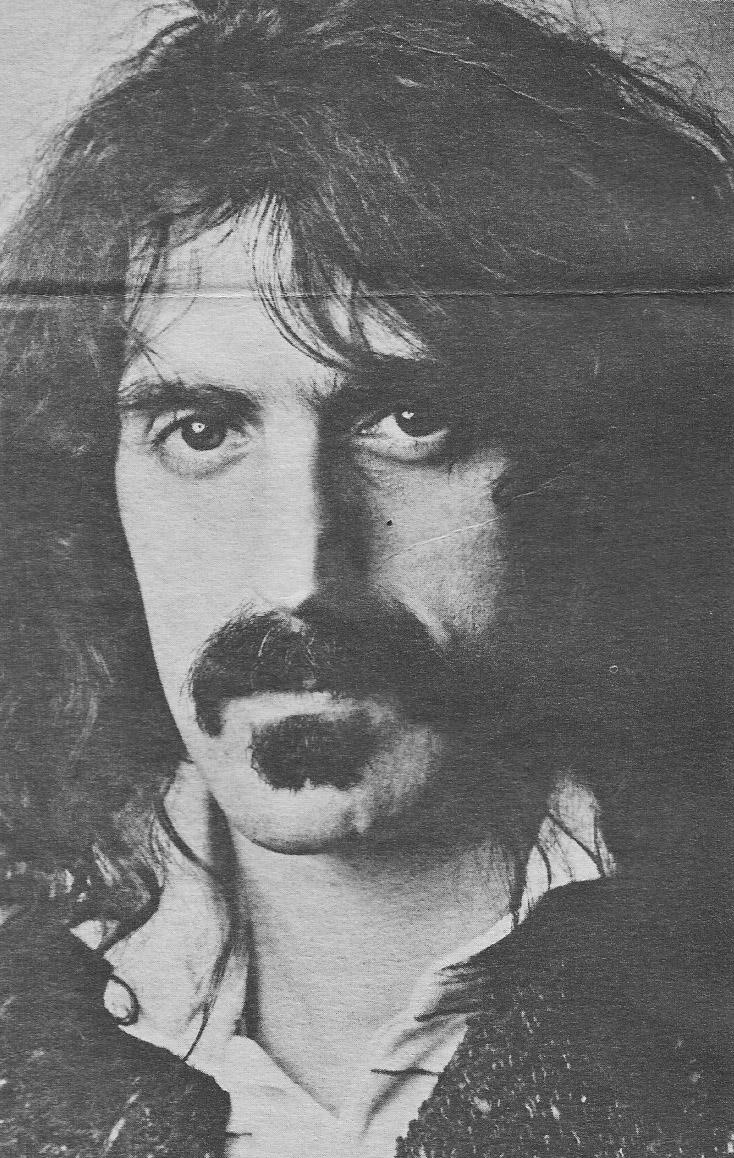 The song is "Lonely Little Girl" and it is my first exposure to the music of The Mothers of Invention — jittery, mad cap, unrestrained, and crazy — nothing like anything I had ever heard before. It definitely WASN'T pop music.
I wouldn't get to see Zappa live until 1973 in Hollywood. His music had undergone several changes since I heard "Lonely Little Girl" — still unrestrained and crazy, but now with more complex musical underpinnings. His band included a new group of musicians, including Jean-Luc Ponty and George Duke, the keyboardist. 
My favorite thing about Zappa was his fuzzy tone that elicited snaky lead lines.
Zappa had become a fan when I first saw him in Seattle. I waited out in the rain for two hours to get a good seat and Zappa's set was transformative. He still indulged in silly lyrics — my favorite tune was "Montana" — but the instrumental sections were clean and tight.
Back in Phoenix, in 1975, I couldn't resist seeing Zappa again. This tour featured a reunion with Captain Beefheart, who naturally did the vocals for "Willie the Pimp". After the show, my friends and I ran into Beefheart out in the parking lot, walking around in circles, fuming as he told us he was pissed with Zappa for limiting how much he got to "blow".
I wouldn't see Zappa again until 1986, this time in New Jersey. The curious thing was that there seemed to be a whole new element to the audience — bunches of black-shirted heavy metal kids throwing their "horns" up in the air every time Zappa did something outrageous, like punching an inflatable sex doll.
The final tune of that night was everything I could have desired — a version of The Allman Brothers' classic "Whippin' Post" complete with a long Zappa guitar solo.
I didn't get to see Zappa live again, but in 1988, I wrote one of my early articles for the Fort Collins press on a Denver artist contracted to make him a custom quilt. Zappa was apparently encouraging his female fans, who were wearing their underwear, to bring it on stage. The artist made the quilt from the unwashed laundry. Zappa gave the collection.
Zappa died in 1993. But in recent years, Zappa played Zappa with his son Dweezil. This group revived Zappa's music on stage. And the last concert I saw before the onset of the pandemic was Dweezil Zappa playing the entirety of the classic "Hot Rats" album at Washington's.
These stories are entertaining, but they are only fragments. I learned a lot more about this artist from "Zappa" — like his early attraction to filmmaking, his cultural attachments to Czechoslovakia, his fight against censorship, and his groundbreaking orchestral efforts. I can only recommend that music fans check out "Zappa" to learn about the full arc of this unique artist.
It is vital that Zappa's voice is heard. That's his biggest success.
Explore "Time Capsules by Tim Van Schmidt" on YouTube.
Did you like what was just read?
Support Local Journalism by supporting us in more ways. It's a simple and kind gesture that will allow us to continue to bring you stories like these.
Click to donate