Generation Hope, an organization that supports student parents, is opening applications for its third cohort of the FamilyU technical assistance program. It aims at helping higher ed institutions improve student-parent success.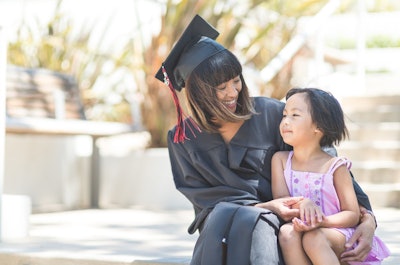 This two-year program is intended to coach and teach schools how to better serve their student parent population. It also teaches how to collect data and track students' parenting status. Participating institutions receive resources such as a customized work plan guided by Generation Hope's Student Parent Campus Capacity Assessment and cohort convenings. They are also eligible for a $20,000 grant each to support their student-parent work.
April is the deadline for applications 30. Up to five schools will be selected for this year's cohort, with preference given to historically Black colleges and universities (HBCUs) and schools that champion race equity through policies and practices. These will be announced in the summer.
Generation Hope will host two online information sessions with live Q&A for interested applicants, 2-3 p.m. ET February 22 and 4-5 pm. ET Apr. 13.