It doesn't matter what age you are, throwing a shower to celebrate the new arrival of your baby can be fun, exciting, and a challenging task.
Baby showers may seem like a modern event, but their roots date back to the very first celebrations of welcoming new life.
Godh bharai ceremonies are held all throughout India during an expectant mother's seventh month of pregnancy.
The name roughly translates to "fill the lap" in Hindu, and at the celebration, the mother is showered with sweets, flowers, bangles, and saris. In South Africa, stork parties celebrate the coming of a new life with family and friends—and a beautifully decorated cake. In Chinese cultures, red egg and ginger parties are often celebrated 30 days or 100 days after a child is born—after the new mother and child have finished their monthlong confinement (to give parent and child enough time to heal and to protect them from germs in more public settings).
This ritual includes the dyeing of eggs in the lucky color red. Then, guests are served pickled ginger – a spice known for its health benefits. These rituals filled with love and good wishes are a way for a community not only to welcome a new baby but also help ease the transition of mothers into their new role.
The modern baby shower has roots in the baby boom after World War II. The baby shower was a great way to welcome a newborn and to give the community a chance to ease the financial burden that comes with caring for one. This era saw the birth of many rituals, such as shopping for baby necessities, hosting a shower party, and having parents open their gifts in public.
But many things have changed. Today, people of all genders can attend, and technology makes it easy for groups to get together. It doesn't matter what era you live in, a baby shower is a great way to celebrate your upcoming baby. However, it can be a challenging task. You can make the baby shower you host memorable and fun. 
Giggster compiled a list of eight pointers for throwing a baby shower you and the parents-to-be will never forget, using tips and tricks from party planners and parents.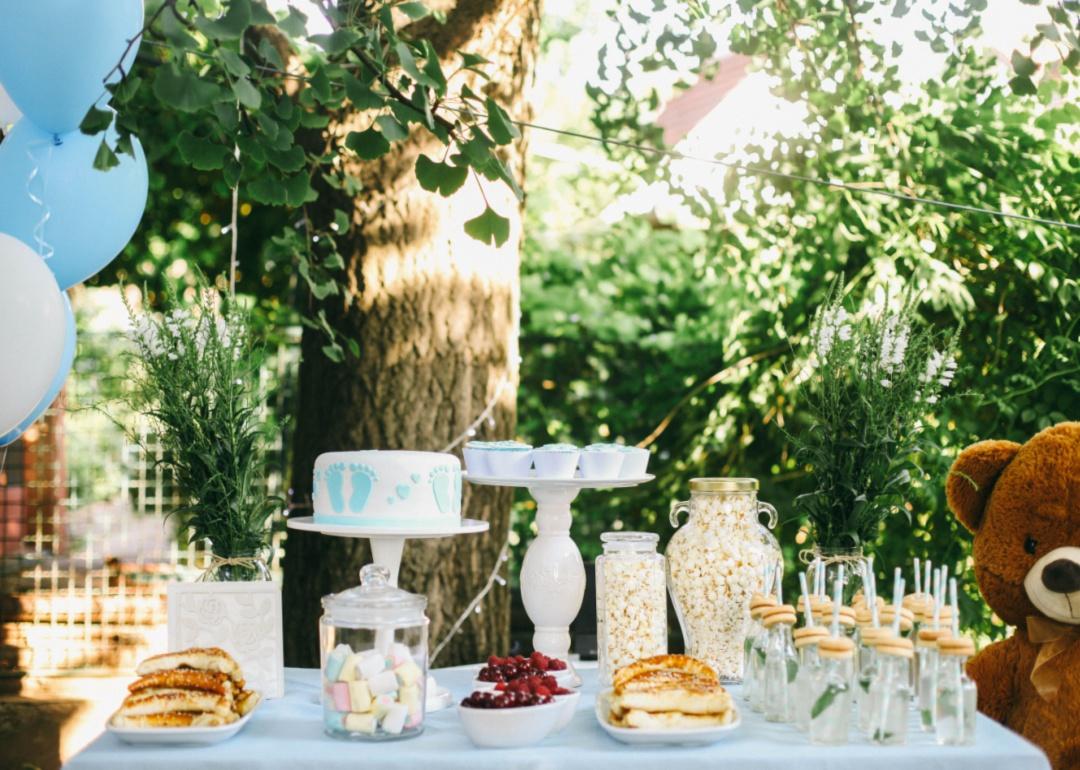 Check out all the extras when choosing the perfect venue
Mood is important. Your party's mood will be set by the venue you choose. It should be comfortable and spacious with enough parking space for everyone. Showers can be held in someone's house, at a restaurant or community center. Make sure that it is easily accessible to everyone.
You should also consider the ambience of the venue, and whether or not it suits the theme of your shower. A barn or a nearby park would be ideal for a rustic-themed baby shower. If you are hosting a formal baby shower then a ballroom in a hotel or restaurant would be better.
Do not forget to check out any additional services that the venue may offer. Some venues offer catering services, which relieves party planners of one more thing to do. Look into the kitchen to determine if they can prepare your dishes. Watch out for venues who offer cleaning services. You don't want to be cleaning up after guests.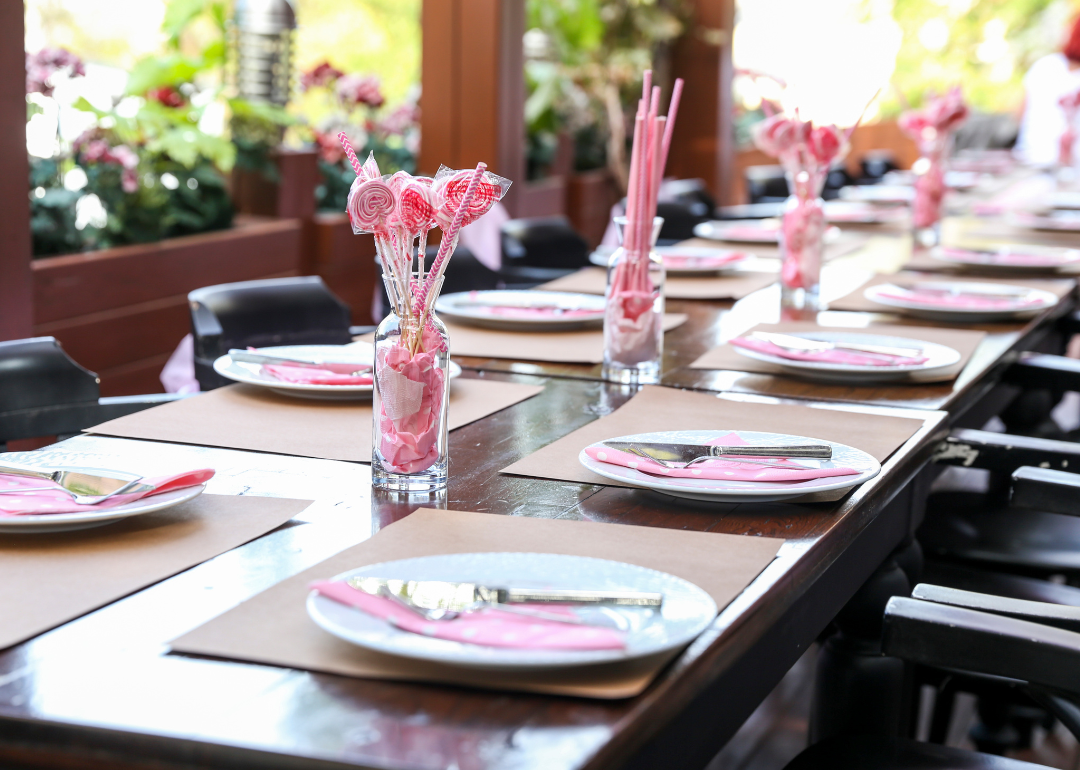 Choose a theme that is fun or simple
The theme should relate to the baby as well as the parents-to be. You can choose anything from a theme based on nursery rhymes to a gender reveal. After you have decided on a theme, decorate the venue using balloons, streamers and other decorations to match. Do not be afraid to create a theme that is unique and creative.
You could have a "book-themed" shower where guests bring their favourite childhood books as gifts or a "spa-themed" shower for a mom-to-be who could relax before the baby arrives. Choose a color palette instead of a theme if you want things to be light and simple. Think beyond pink and blue. Yellow and white conjure up sunny, happy days while green and gold evoke a more woodland feel.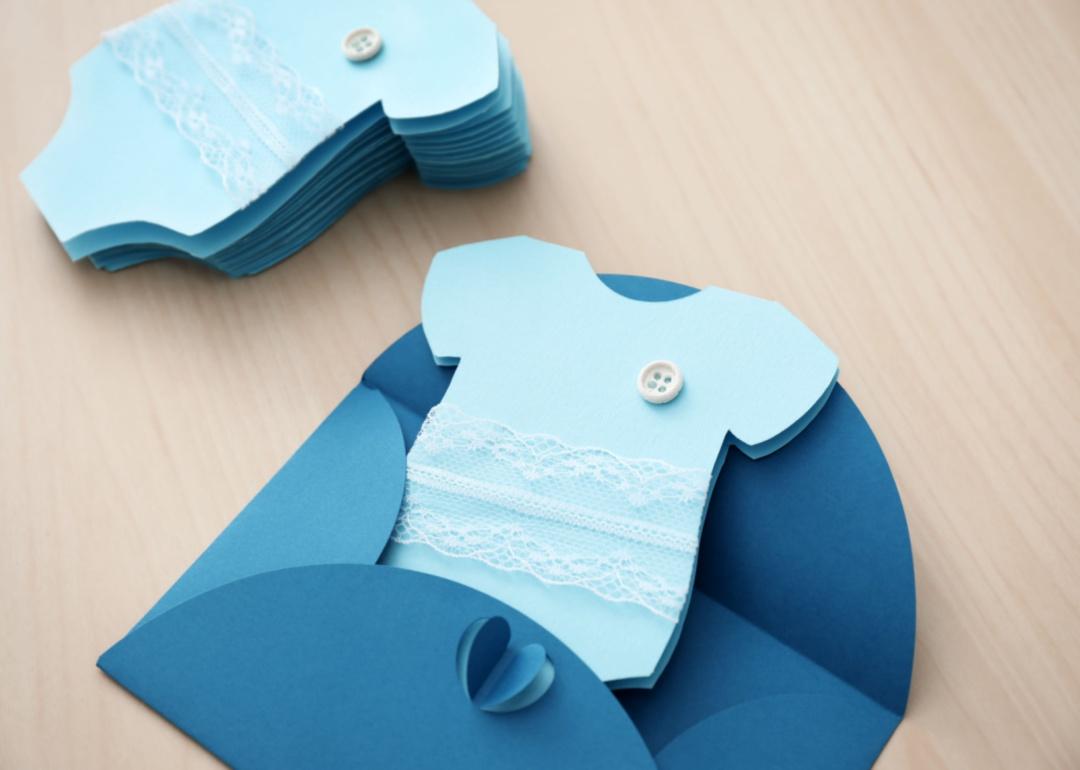 Send out invitations—and don't forget the registry
Invite guests at least 4 weeks in advance to give them time to make plans. Send them either digitally or in print. The important thing is that your guests receive it. Include details such as date, time and venue.
Baby showers often include gift registries. Include the gift registry information on your invitation if the parents-to be have registered. Some families choose to do away with registries. Leave a note on the invitation to let your guests know that they are equally happy to spend their time with loved ones, without receiving anything in exchange. Naturally, a package of diapers is always a great gift. Include a gift receipt.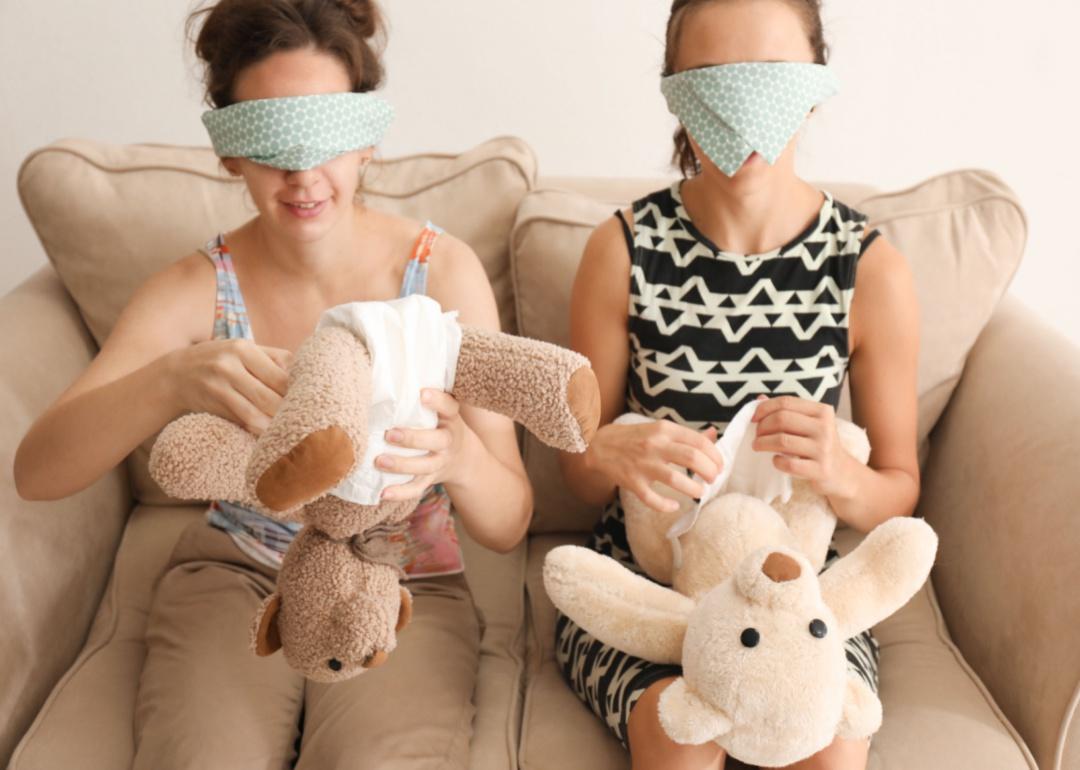 Plan games and fun activities
Games can lighten up the atmosphere and provide guests with something to do as they mingle and mix. Diaper-changing races, guessing a baby's weight and decorating onesie are all fun games. Another fun game is baby photo guessing. You can also ask guests to bring photos of their babies and then display them. Then, everyone will try to match up the baby pictures with the guests.
You can make your games more fun for parents by having them decorate plain onesies. Break out the fabric markers and fashion a craft corner. At the end of your party, the onesies will be adorned with special memories that the parents-to-be can cherish for a long time.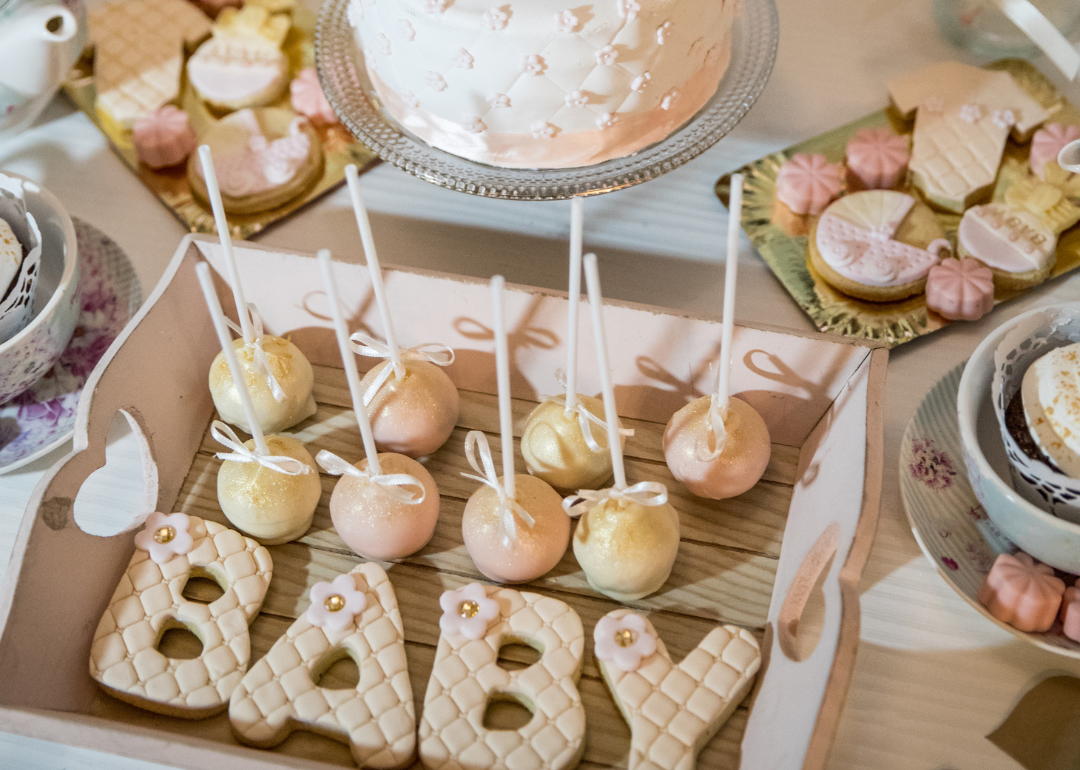 Serve tasty food or host a potluck
Offer various food options that are easy to eat and cater to different dietary needs. Baby showers are a great time to serve finger foods, desserts and drinks. The traditional baby shower food is small sandwiches with fillings like cucumber and cream cheese or egg salad. Fruit skewers make for a great healthy alternative.
Consider turning the celebration into a potluck to include guests and keep costs low for parents-to be. This is a great idea for intimate baby showers, where everyone knows each other.
Don't forget dessert! Cupcakes make a great, easy-to eat dessert. They can also be decorated with baby-themed decorations to add a personal touch.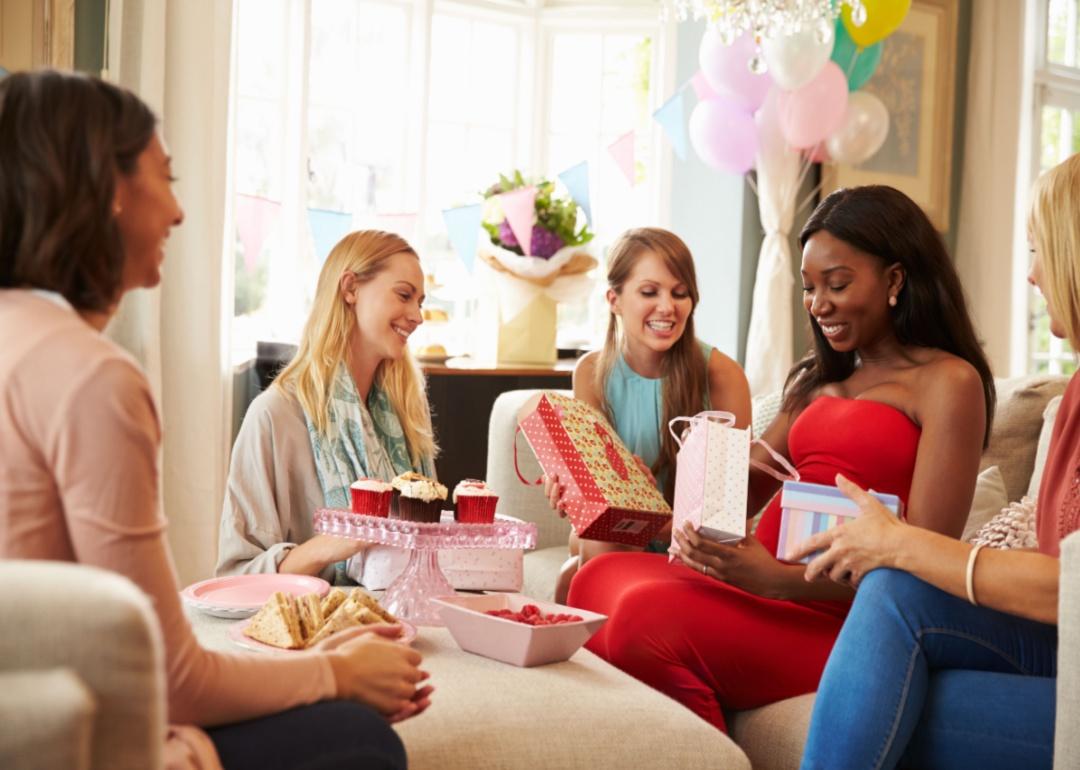 Assign a notetaker to receive gifts
The baby shower usually means many gifts. Not all of them are on the registry. When the gifts are opened and the wrappings are all on the floor, parents-to be can get confused as to who gave what. You can help the frantic parents by asking someone else to make a note of who gave what gift. When the future parents are ready to send out thank-you cards, the list will save them time.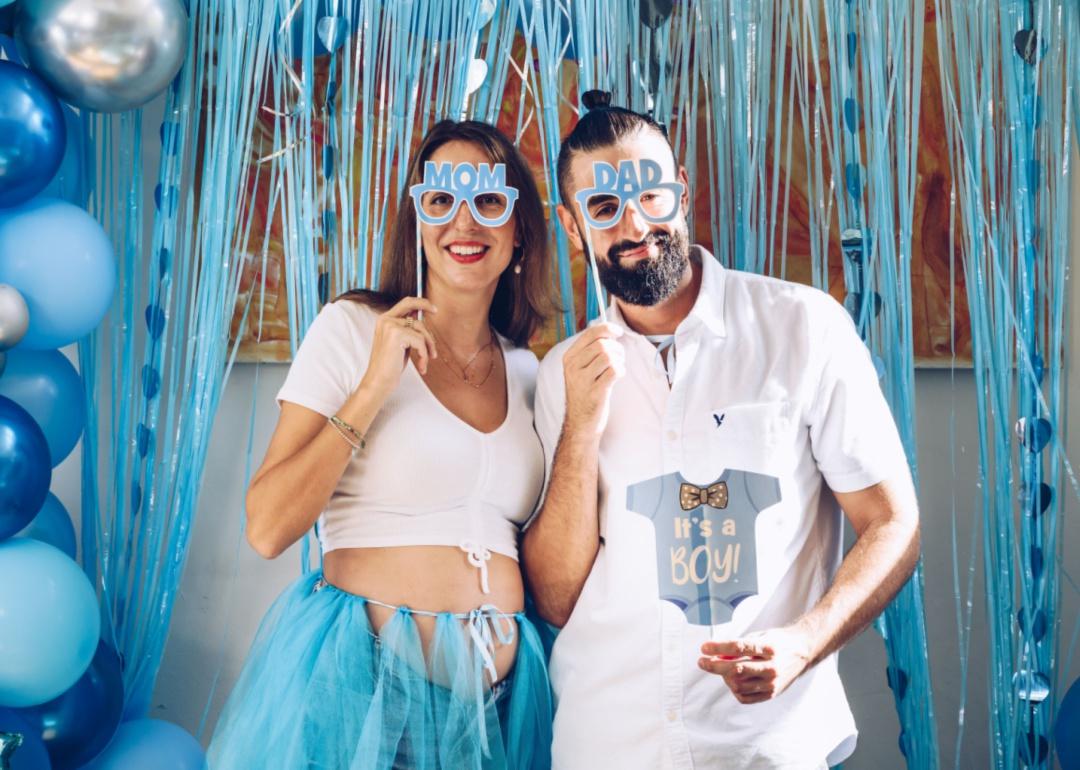 Include the father to be
Don't forget about the dad to be at the baby-shower festivities. Baby showers can be a celebration and an opportunity to transition into new roles as a mother or father. The attention is often focused on the mother-to be, but the father-to-be needs to feel confident that they can handle the challenges of parenting.
Invite his friends to the shower. This will make them feel more included. Consider adding an outdoor sport element to your party such as soccer or frisbee. It gives all guests a chance to enjoy the sunshine and get active (especially spring and summer babyshowers). Encourage guests to write down their advice for the parents-to be (and encourage friends of the father to include their own father-centric tips). This book will serve as a memento, inspiration and encouragement in years to come.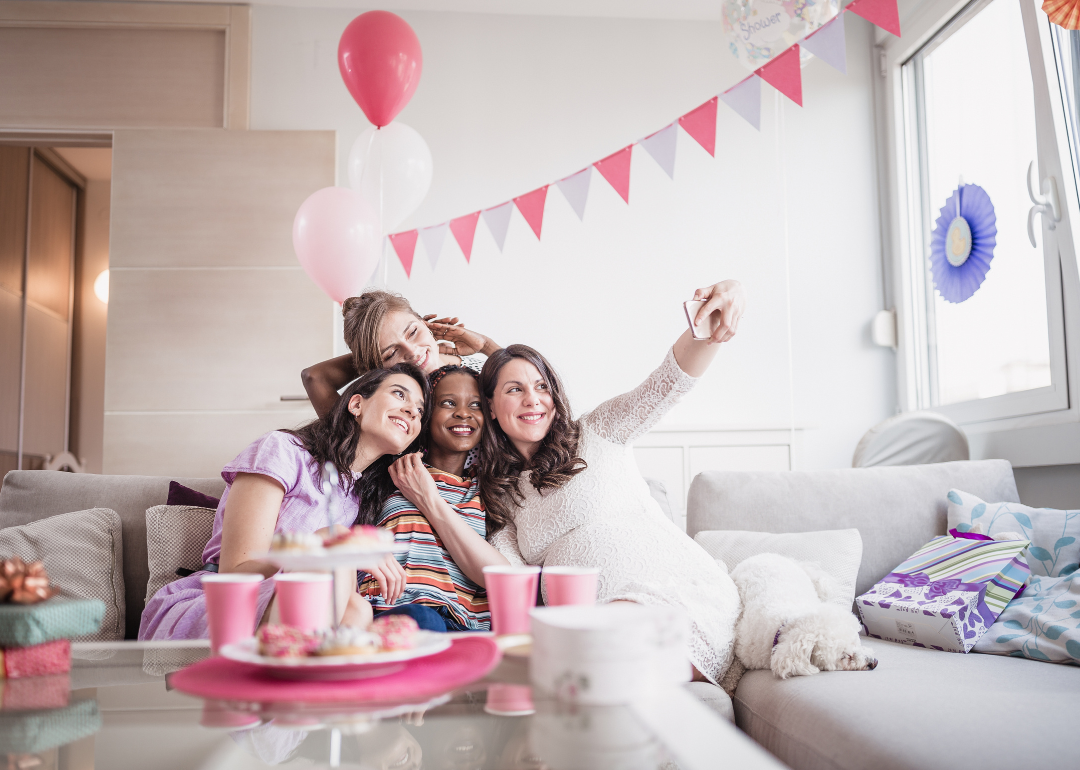 Capture your memories
It is difficult for parents-to be to absorb everything at the baby shower. Capture the memories of this special day with photos and videos. Hire a professional photographer or set up a photobooth to capture the guests and future parents. It will ensure that all of the important moments are captured in high-quality photographs. You can also encourage guests to snap photos and upload them into an online gallery for the parents-to-be to enjoy. If you're looking to go the extra mile, you could also create a baby shower scrapbook, which includes invitations, photos and other souvenirs.
This story originally appeared on Giggster and was produced and distributed in partnership with Stacker Studio.