Approximately 84 percent of U.S. adults were expected to celebrate Mother's Day last year, according to the National Retail Federation. According to the National Retail Federation, holiday spending reached a record at $31.7 billion. That's a $3.6-billion increase from last year. With so many retailers vying for those precious consumer dollars, it can be difficult to sort through the litany of options that'll help us duly demonstrate adoration for the moms in our lives–particularly those with a penchant for palate pleasers. These are some great ideas to give the special women you know.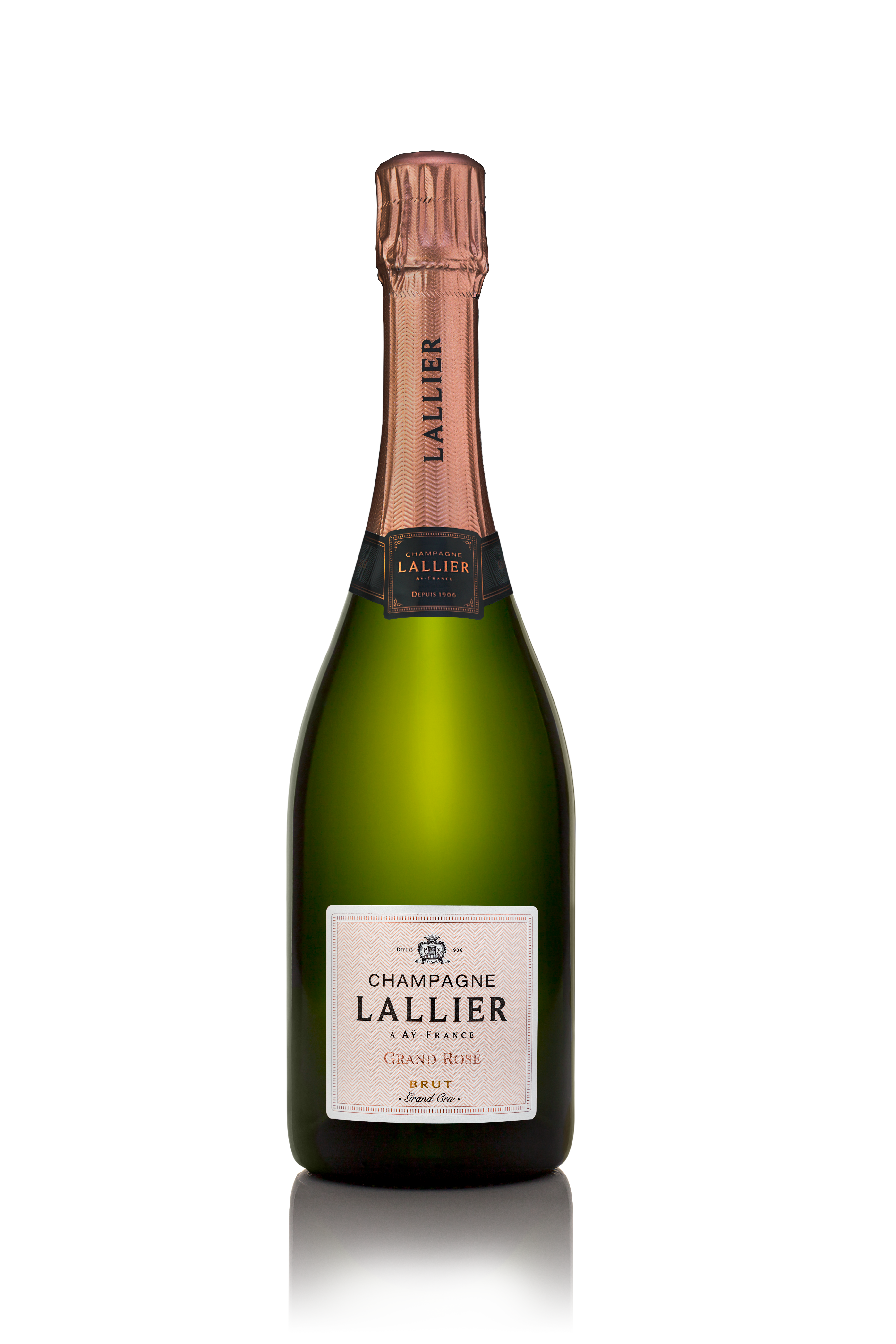 Champagne Lallier's Grand Rosé (https://www.reservebar.com/)
Toast the mother figure in your life with Champagne Lallier's Grand Rosé bottle especially crafted for the champagne lover. This sumptuous, bold twist on a classic rosé champagne is rounded with vivid freshness and a delicate, yet intense, flavor. The fruity notes in this drink are highlighted by every pour. Fresh cherries, redcurrants, and raspberries combine with apple and mandarin. The palate is dominated by intense freshness, which finishes with a delicate acidity and saltiness. Champagne Lallier's Grand Rosé can be enjoyed on its own, enjoyed with starters or paired with a light, gourmet meal. It's perfect with raw fish or shellfish like lobster or king crab. Since its founding in 1906, Champagne Lallier has brought a fresh perspective to the iconic world of luxury champagne. The maison is rooted in the heart of the rare Grand Cru Champagne region in France and designs some of the most exquisite terroir-driven cuvées. It's always believed that the terroir's greatest potential is revealed through the unique perspectives of its people. Under the stewardship of acclaimed cellar master and general manager, Dominique Demarville, the Lallier team brings heart, formidable knowledge of the terroir and multigenerational craftsmanship to every bottle, which has been adapted over time to create a more eco-responsible legacy.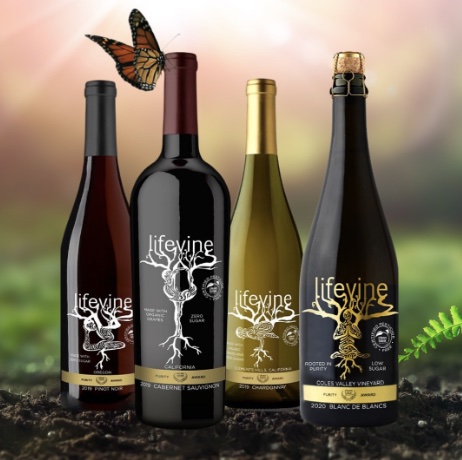 Lifevine Sugar Free Wines (https://lifevinewines.com/)
"Pure" and "natural" have never tasted this good. Treat your mom to flavorful, delicious pours from Lifevine that omit the pesticides and sugar typically found in a glass of vino. Created to fit all drinkers' lifestyles, the winery is one of the first to list both serving facts and ingredients on its bottle labels. The company believes in providing customers with the transparency you deserve, so that you can make the best choices about what you put into your body. Lifevine is sourced from select growers in the Sierra Nevada bench lands east of the San Francisco Delta, where its warm climate and well-drained combination of decomposed granite, sandy loam and clay provide an ideal environment for its Cabernet and Red blends. Other varietals in Lifevine's lineup include Pinot Noir, Sauvignon Blanc, Red Blend, Blanc de Blanc and California Chardonnay—all crafted under organic conditions and harvested at the peak of ripeness with an eye toward keeping alcohol levels modest. The brand's focus on making minimal-intervention wines has enabled it to become the only certified pesticide-free wine in the U.S., while also being keto, paleo, vegan, gluten-free and planet-friendly. From the soil to the bottle, Lifevine's care and expertise ensure that the wine you drink is just wine—the way Mother Nature intended.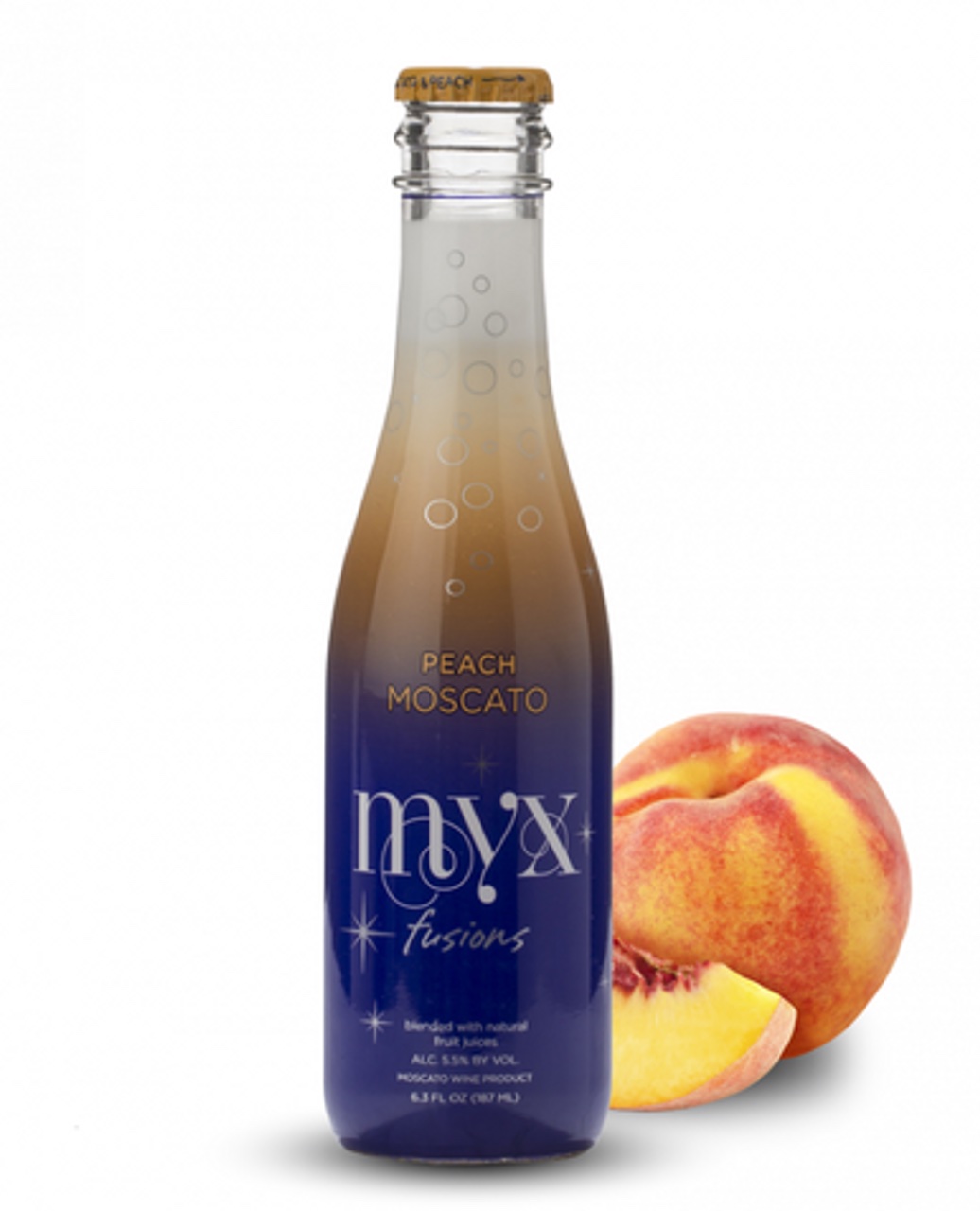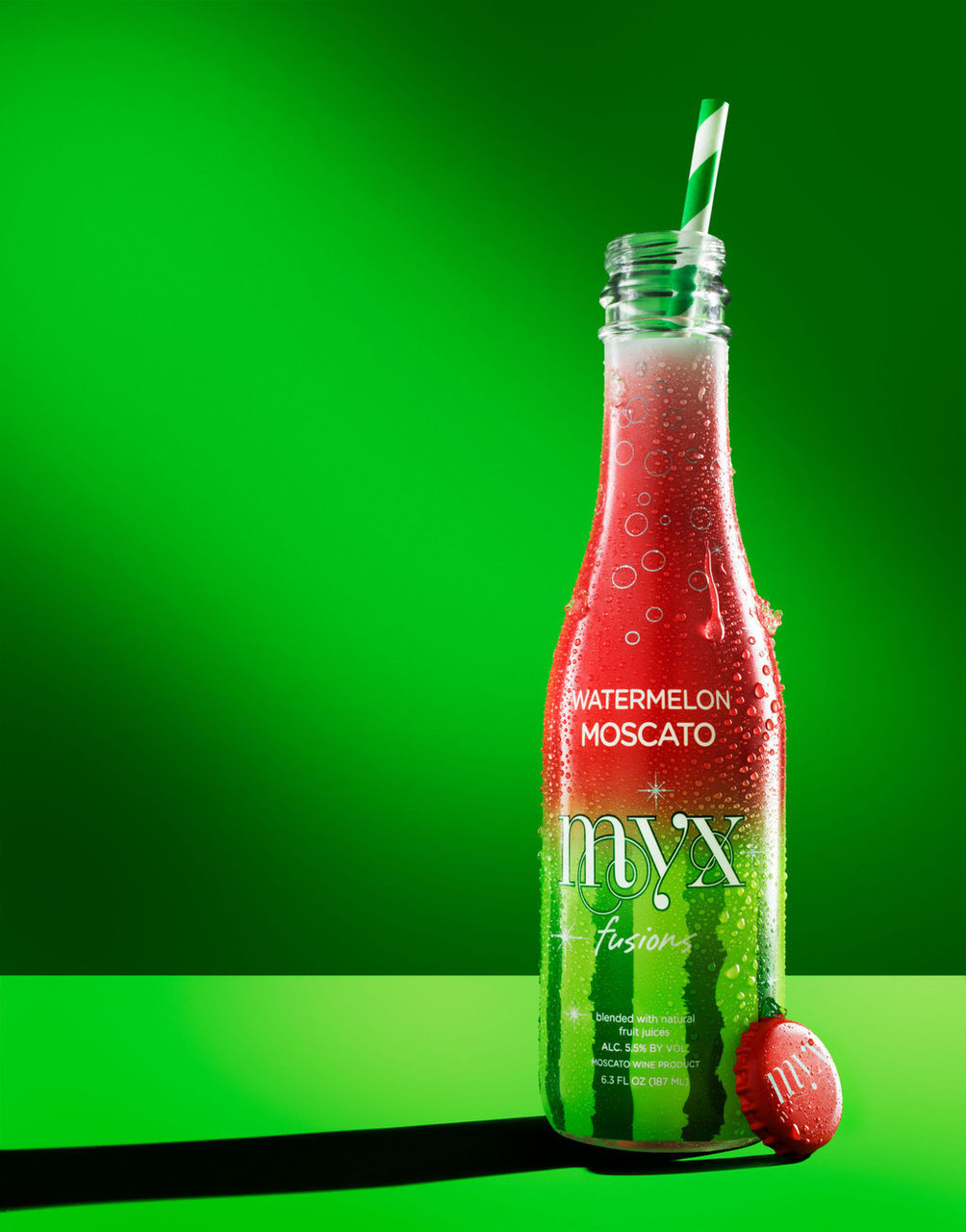 Myx Fusions' Low-Alcohol Wines (https://myxfusions.com/)
Does your wine selection need to be revolutionized? Myx Fusions, started by rapper, singer and songwriter Nicki Minaj, offers quality, low-calorie and low-alcohol wines that pack the perfect punch of flavor. A popular choice, the Moscato & Peach draws on the already peachy highlights of Moscato wine and enlivens the taste and aroma of the ripe, summer nectar. Expect fragrant bubbles with a fruity flavor that will refresh your palate and leave you with a subtle and sweet finish. And for those who are looking for a light, refreshing and real-fruit-infused Italian Moscato to help toast or celebrate mom, the new Myx Fusions' Watermelon Moscato has just the right amount of flavor—without any of the guilt. This clean and crisp infusion provides a balanced blend of premium Moscato wine with natural juices from fresh, ripe watermelons. Bursting with flavor, the Watermelon Moscato is a light-bodied wine that tastes like summer in a glass. The signature fruit-forward notes of Moscato shine through, while the delightful watermelon zing provides a crisp, clean finish—making it a great choice for an easy-to-drink pour. MYX Fusions' Watermelon Moscato is versatile with a sweetness and lower alcohol level that pairs well with most foods, including fish, chicken, seafood, duck, vegetables and even your favorite dessert. It's a refreshing summer drink that can be served on ice for your next outdoor barbecue party or beach party.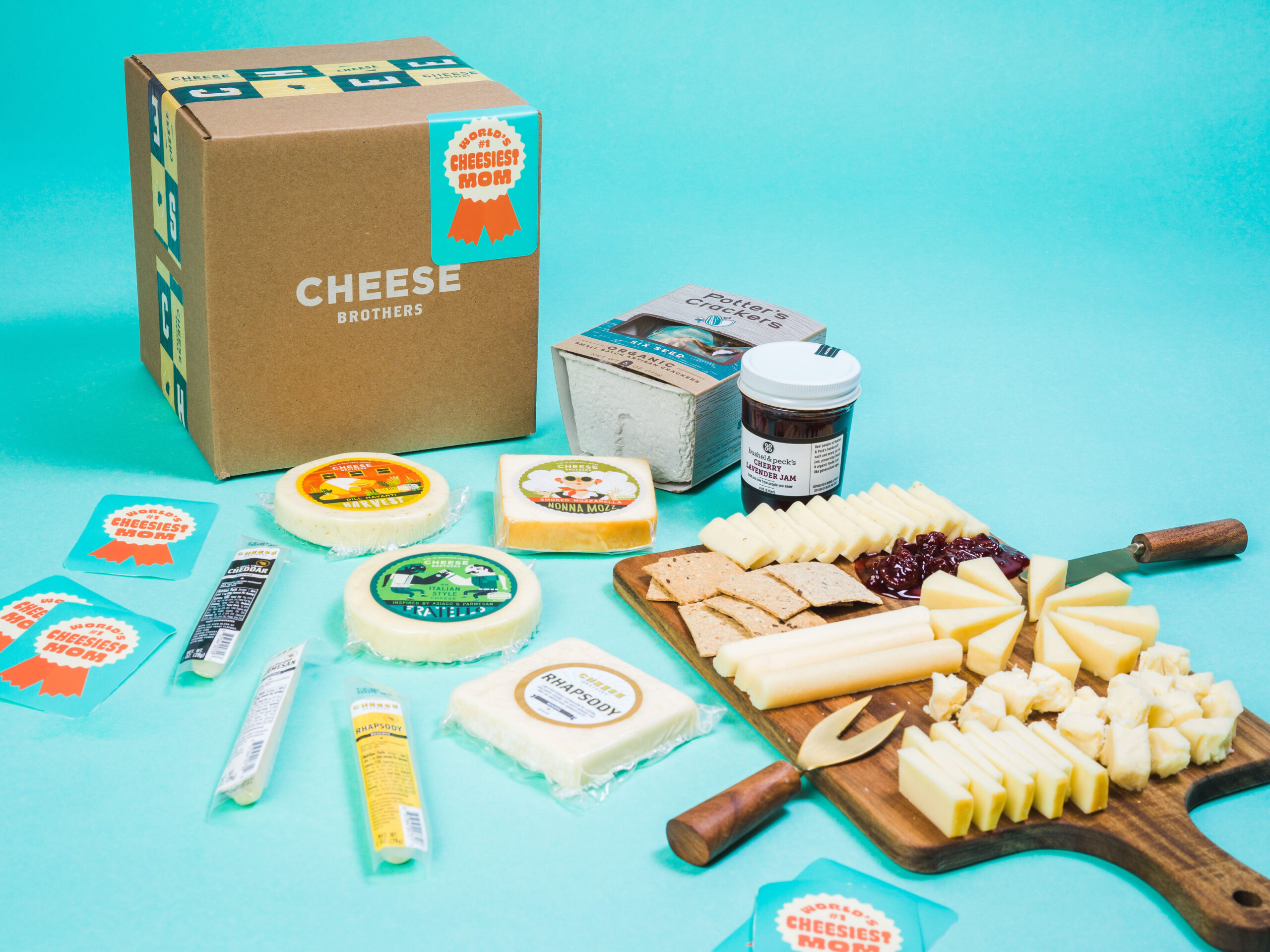 "World's Cheesiest Mom" Gift Basket from Cheese Brothers (https://www.cheesebros.com/)
The world's best mom deserves the world's best cheese, and the Cheese Brothers' World's Cheesiest Mom Mother's Day Gift Basket certainly fits the bill. This lovingly curated gift collection combines the Wisconsin-based, e-commerce company's finest cheeses with award-winning jam and artisan crackers made by small producers local to Wisconsin. Combine the herbaceous and creamy Dill Havarti cheese with cherry lavender jam to create a sweet-savory crescendo. Or pair the honey from a single source with the smoked Mozzarella, which is also included in the basket. Along with a selection of two additional six-ounce blocks of Cheese Brothers' goods, the special Mother's Day set features two artisan compotes, one tiny honey dipper and a "World's Cheesiest Mom" sticker to truly drive the theme home. The eight-year business ships The company offers cheese and gift packs in all 50 states, protecting the products' integrity with vacuum-sealed packaging. The boxes can be used to travel to warm locations. You can also read more aboutYou can feel good knowing that Cheese Brothers donates cheese and a part of its profits to non-profits. They also highlight local artisans with their special boxes and baskets. It's surely a tasty and delightful gift worthy of the mothers and other favorite gals in your life!
~~~
Merilee Kern, MBA is an internationally-regarded brand strategist and analyst who reports on cultural shifts and trends as well as noteworthy industry change makers, movers, shakers and innovators across all categories, both B2C and B2B. This includes brands, thought leaders, field experts, products, services and destinations. Merilee is Founder, Executive Editor and Producer of "The Luxe List" as well as Host of the "Savvy Living" lifestyle TV show that airs in New York, Los Angeles, San Francisco, Miami, Atlanta and other major markets on CBS, FOX and other top networks; as well as the "Savvy Ventures" business TV show that airs nationally on FOX Business TV and Bloomberg TV. Merilee is a lifestyle, travel and dining industry expert and tastemaker. She keeps her finger to the pulse of the market in search of innovative must-haves, exemplary experiences and new ideas at all price levels, from affordable to extreme. Her work reaches millions via broadcast television (her own show and many others). She has appeared in a variety of print and web publications. Connect with her here www.TheLuxeList.com You can also find out more about the following: www.SavvyLiving.tv Instagram www.Instagram.com/MerileeKern Twitter www.Twitter.com/MerileeKern Facebook www.Facebook.com/MerileeKernOfficial / LinkedIN www.LinkedIn.com/in/MerileeKern.
***Some or all of the accommodations(s), experience(s), item(s) and/or service(s) detailed above may have been provided at no cost or sponsored to accommodate if this is review editorial, but all opinions expressed are entirely those of Merilee Kern and have not been influenced in any way.***
Source: https://nrf.com/research-insights/holiday-data-and-trends/mothers-day