The young couple Nteziyaremye Feza & Mukamanzi Genreuse had a normal day on May 2, 2023.
Nteziyaremye returned home in the evening from his small business of selling eggs and granuts at the nearby Mahoko village Kanama sector, Rubavu District.
His wife whom he used to call after their only son-Mama Dawidi was recovering from an illness and that evening, she was exhausted by the daily chores, a situation that called for the husband's care.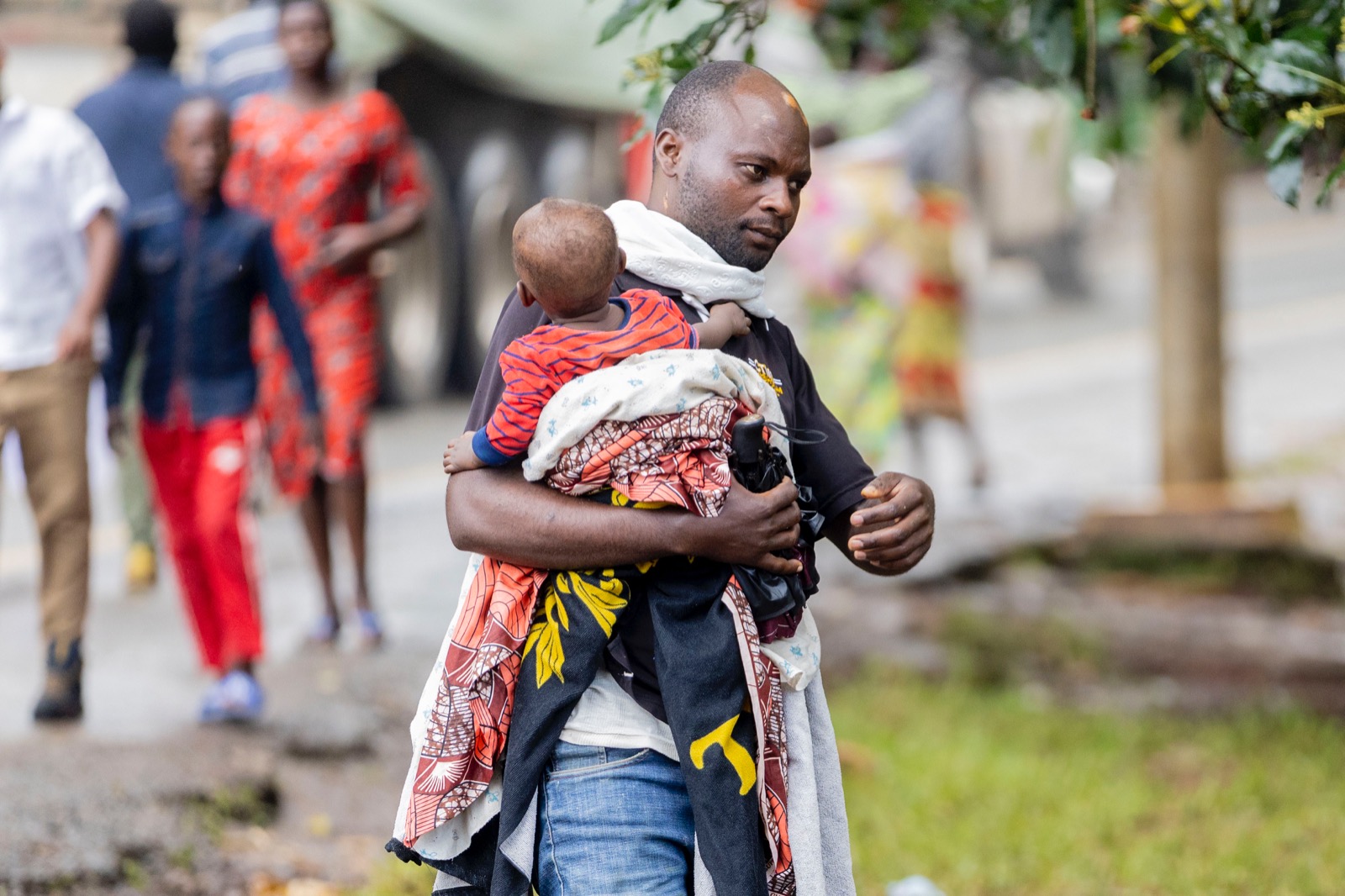 "We had a few cooked beans at home, but I was quick to ask her: what can I prepare for you? And she suggested: please make me some irish potatoes," Nteziryimana recalls.
"I hurried to the boutique on the other side of the road and paid Rwf 490 for a kilogram of potatoes, then sugar and Rwf 100 charcoal. I prepared the evening meal quickly and served my dear wife."
The husband was awakened at 2.30am after the heavy rain.
"I went outside and saw rain water flowing just normally and returned in the house when I heard heavy stones hitting hard the house. When I watched carefully, I found that it was the rain erosion carrying huge stones," he recalls.
"I grabbed our six-month old boy, put him on the back and headed towards the exit, but the water had already become intense and my wife was calling for help. I opened the roof to try and grab a branch of a tree in the compound but I failed."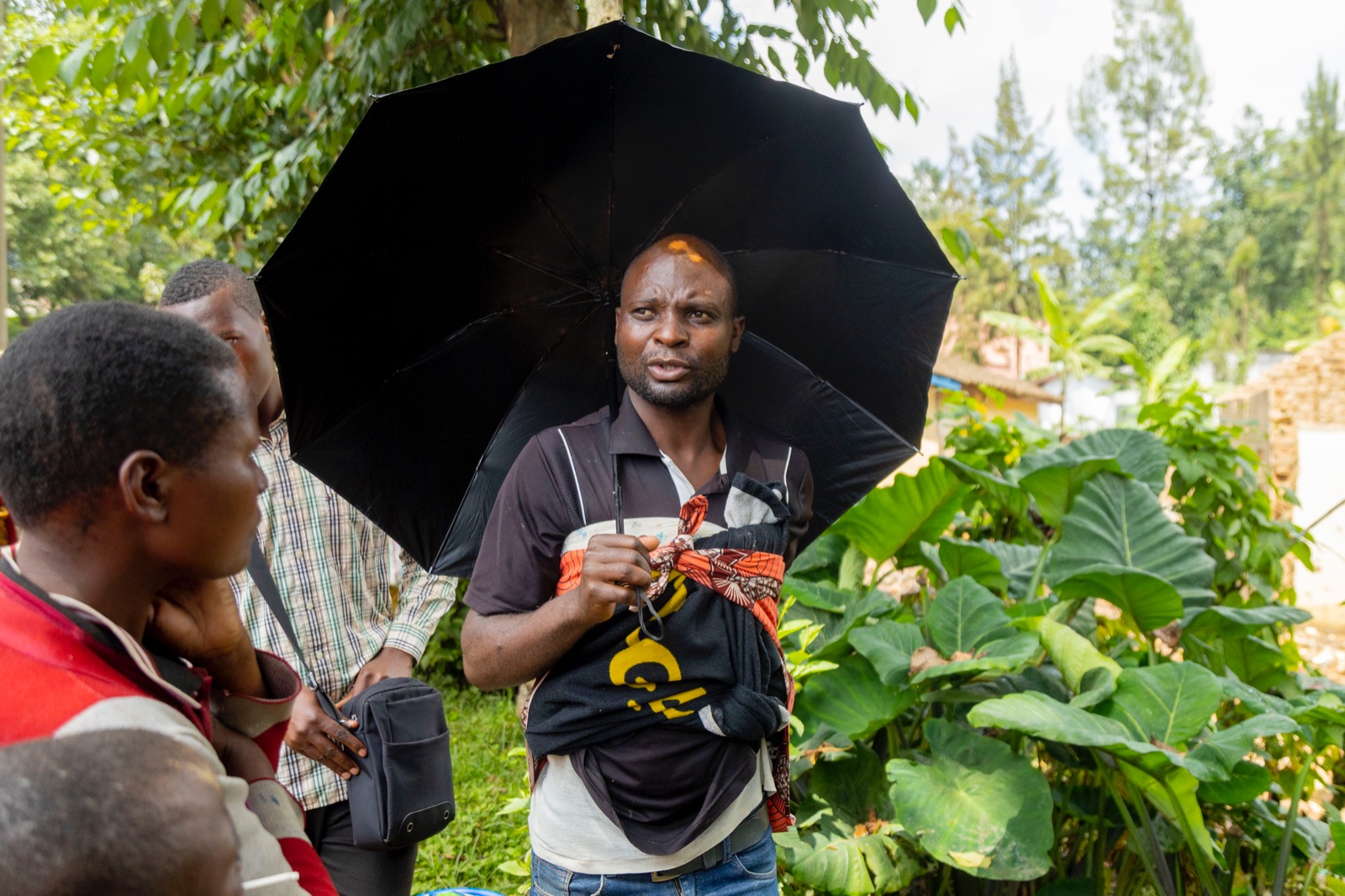 Nteziyaremye returned to the house at this point and neighbours who managed to escape from the water in their home extended a large tree so they could use it as a means of escape.
The person coming to rescue was hit by a large wave of water, so he let the tree go in order for him to survive. The husband, the wife and their child fell into the flooding that was trapped in the house.
The man, realizing that rescue efforts had failed, asked his wife to pray with him.
"I told my wife let's repent our sins because our time is close," he narrated.
"When we finished, our house collapsed and my wife attempted to hold on the window, which fell down and the water carried her. This was the last time I saw her alive."
Nteziyaremye struggled with the water and forgot that the baby was on his back. He only remembered when the cloth he used to keep him there loosened.
"I tightened my child hard and we continued in that struggle until I crossed and rushed to the hospital with grief of losing my dear wife. I heard her crying as the water was carrying her, but I had no power to rescue her," he said.
The water dragged Nteziyaremye's wife whose body was found dead at Saint Pie X minor Seminary where floods also made several damages but did not register any fatality.
"When I saw her body, I knelt down and prayed to God while saying: Oh! Lord! You know how much I love her, but you love her more," he said.
On May 4, a government delegation led by Prime Minister Edouard Ngirente drove to Rubavu, for the funeral where 13 victims, including Nteziyaremye's wife were laid to rest.
While providing aid, they paid tribute to those who had been affected and comforted the families.
Nteziyaremye fears that he will not be able to leave his child, who is only six months old, and does not know what the future of a man looks like. He would choose to run a mobile bank kiosk if he could.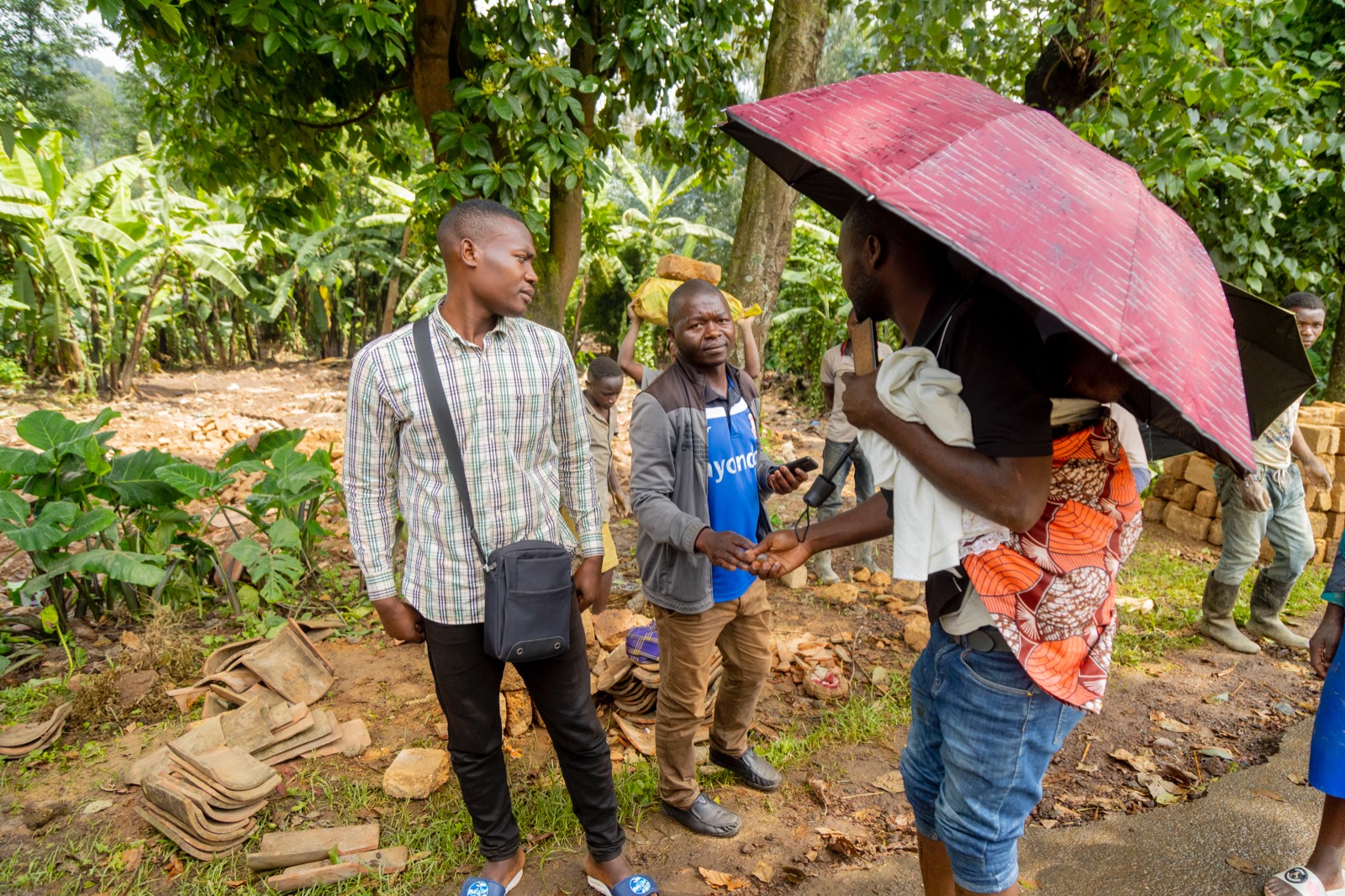 Moise Nyonzima is the photographer for Multimedia-Kigali Today